Vitamines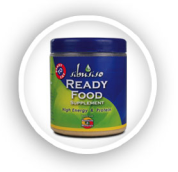 Sibusiso – a food supplement made out of peanuts subsidises the simple non-nutritional maize porridge (nsima).

A 500 g can of Sibusiso costs about 5€ and much of the gift money goes to the purchasing of this supplement.

Note: A Finnish, Heli Kuusipalo M.Sc.(Nutrition) of Tampere University has been one of the researchers of Sibusiso in Malawi.
Malawi peanuts are known to be of a very high quality in the world and peanut farming profits both farmers and consumers and creates work which is a prime factor in Malawi.
This product has proved to be more effective on those who are HIV/AIDS positive and TB patients. See www.readyfood.com
The supplement is suitable for vegetarians, but not for those with peanut or soya allergies.
· It is gluten and lactose-free.
· High energy and protein
· It is ready food
· Does not need warming
· It is recommended for children from the age of six months to adults.
Sourse: www.readyfood.co.za/cms/