First Meeting of Godparents
Porvoo 14.6.2008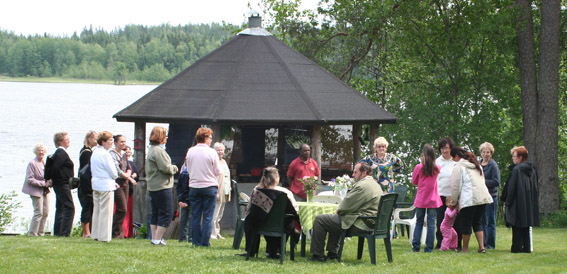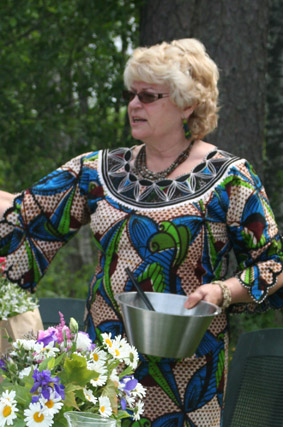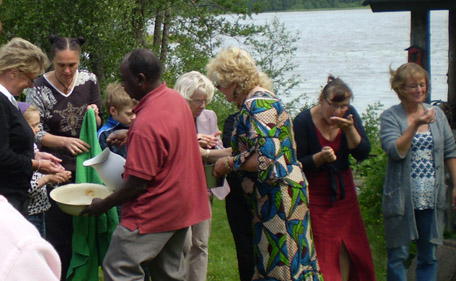 -With the help of Anja and John, godparents taste a Malawian main food, nsima (maize meal or hard porridge). It does not seem to have any taste. In Malawi, nevertheless, this is a normal one-sided everyday meal.
-The barbecue seems to be ready and after tasting, stomachs started getting warm and round out of Finnish delicacies.
-The meeting of godparents brought in a strong and positive impact on the future of the organization. Meeting different personalities and exchanging ideas gave an impetus towards the aim and goals of the organization.